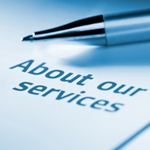 Heating and cooling systems have a way of breaking down when the weather is at its worst; on the coldest day of a frigid winter, or during a sizzling summer heat wave; times when your comfort system must work the hardest, and when you need it most.
Regular check-ups will help to maximize the life expectancy of your system; unfortunately, even the best maintenance won't prevent normal wear and tear.
Benefits to you
Twice a year scheduled maintenance to keep your system performing at its maximum efficiency and capacity
No service call fee
Reduces energy and utility usage
15% off on parts & labor
Reduces repair frequency and costs
Maintenance is required by ALL equipment manufacturers and home warranty companies to validate the warranty
Discounts on replacement systems
TERMS & CONDITIONS
$11.50 per month per system, billed to your credit card monthly.
Split system and package units share the same monthly fees.
Maintenance is performed in off-peak hours. Spring maintenance is performed for the cooling system and fall maintenance is performed for your heating system. A report is provided after the system maintenance indicating any deficiencies found.
Maintenance agreement is a two-year contract and is auto-renewal.
We do not provide air filters.
Whole house filters, UV lights, humidifier pads, or any other indoor air quality products can be included for an additional price.
We reserve the right to cancel the agreement at anytime without notice. Any cancellations will stop charges to your credit card immediately. We also reserve the right to refuse maintenance on systems that are deemed by Expert Air Inc® to be unsafe, non-code compliant, contain excessive mold or mildew.
Contract must be in place for a minimum of 90 days (or 3 billing cycles) prior to any maintenance being performed.