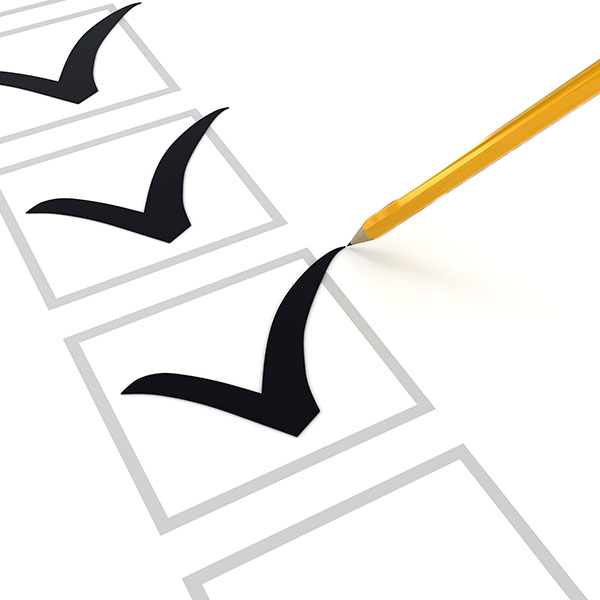 At Expert Air Inc® we strive for 100% satisfaction in everything we do. We value your opinion and invite you to tell us and others about your experience with us. Please take a few moments to review our service on any of these social networks.
All trademarks or brands on this page are registered by their respective owner and are not affiliated with our company, nor do they endorse or sponsor our products or services.
Read what other customers have said about us.
Reviews of
Expert Air Inc®
(Based on 7 rated reviews)
20-Jan-2018
Product or service reviewed: HEIL HVAC SYSTEM
We had a brand new HVAC system put in a month ago by the Expert Air Team. I waited a month to review to see how everything went. I could not be happier Our HVAC system went completely kaput right before Christmas. We were recommended to call Expert Air. The owner Jeff Carlin came by, educated us on different systems. He had proposals sent by email that same evening. We picked the one we wanted, the day after Christmas the crew arrived promptly as they said they would. The 2 gentlemen that put in system were courteous, professional and explained everything to us. The one gentleman even took the time to explain how to use the WiFi thermostat and program on my iPad. I have had zero problems so far and true test is we have been experiencing temps in the teens this past month and our home is warm and toasty!!! Also to be noted, greatly noted, is I am unavailable to phone calls a lot due to my job, I would email any questions to Dee the office manager and get a response IMMEDIATELY. I also was very happy with the interest free financing they have in affiliation with Sychrony Bank. I can't tell you how their prices compare with other places as we really trusted recommendation and We wanted job done right with no glitches, they surely delivered. Thank You. Diane of Simpsonville SC
03-Aug-2017
Product or service reviewed: New Heat Pump Installation
We had Expert Air install a new Heil heat pump back in March of this year. We had some issues with the unit not cooling as it should on hot sunny days. Jeff made several trips out to the house to check on it and it was finally decided the best thing to do was to change out the existing 1.5 ton coil to a 2 ton coil. This has solved the cooling issue. I offered to pay Jeff the difference between the cost of the two coils but he would not accept it. He said he would take care of it...and he did. Jeff Carlin is a man of his word. What ever he told me he was going to do ..he did. Every time he has told me he or one of his technicians would be here they were here. The office calls to confirm the appointment and that someone will be home. I recommend Expert Air, and Jeff especially, without hesitation or reservation.
13-Jul-2017
Product or service reviewed: complete 3.5 ton 16 seer Heating & Cooling System
My wife and I had Expert Air on board with us for our twice a year maintenance check up. We were not happy with the system that we currently had heating and cooling our home. We knew the system (although it worked) could be better and certainly more efficient. We sat down with Richard from Expert Air and he explained what options were available. We decided to go all in and have them install their best system. Our downstairs had only "one" zone. During the installation they installed two more zones and Observer WIFI thermostats. We left the upstairs unit alone because it is a much smaller area. Our downstairs now is divided into 3 zones. Our Master bedroom / bathroom area , the middle of the house which is our living /entertaining space and the guest bedrooms/ bathroom side of the house. each zone (thermostat) is set slightly different for waking/ day/ evening/ and sleep. This system also controls the humidity in the home. All in all it is amazing. It took the install team two days to install and complete, They left our home looking better than when they arrived. All of the Expert Air employees were personable and very respectful of our home. The system has been in just under a month and the owner himself has been involved and here to check personally, at our convenience, that everything is working. My wife and I could not be happier. Also, for those who qualify, financing is available 18 months same as cash.
16-Jun-2015
Product or service reviewed: AC Repiar
Just have to give a shout out to Expert Air (PR Resident Jeff Carlin). One of our AC units went out today and my mom, with a heart condition) lives with us and the unit just happened to cool her area of our home. Our home warranty company was so backed up it was just silly. Called Expert Air and Jeff fit us in today, our fix was simple but it was huge that he was willing to go out of his way for us. He even took the time to talk with our Home Warranty company so we can get reimbursed for the costs. Outstanding service and work! I would highly recommend them!! Thanks Jeff and Dee! You made our day!
24-Mar-2015
Product or service reviewed: HVAC
Great company. Jeff installed my system several years ago. My electric bills dropped 50%. The original system was installed by the builder and was not very efficient. Expert Air has maintained my system ever since and I have recommended them time and time again.
24-Mar-2015
Product or service reviewed: Heat pump, gas furnace
This is a top notch company. They have never failed to give same-day service to check out a problem and fix it within days. Both my upstairs heat pump and downstairs gas furnace were beyond their expected lifespan, so they replaced both (at about six months apart.) Each installation was done within 4-5 hours. Then after air conditioning season started, the downstairs outside unit died. This was the only unit Expert had not installed or serviced, because it was newer than the other systems. Jeff was there within three hours, diagnosed and fixed an electrical problem, and was done within minutes. I recommend them highly.
Bob Woods
Simpsonville, SC
28-Aug-2012
Fantastic service! From phone reception to time of service to quality of repair and customer care...highly recommend!